10 Brands Using AR to Boost Their Shopping Experience

Moody Mattan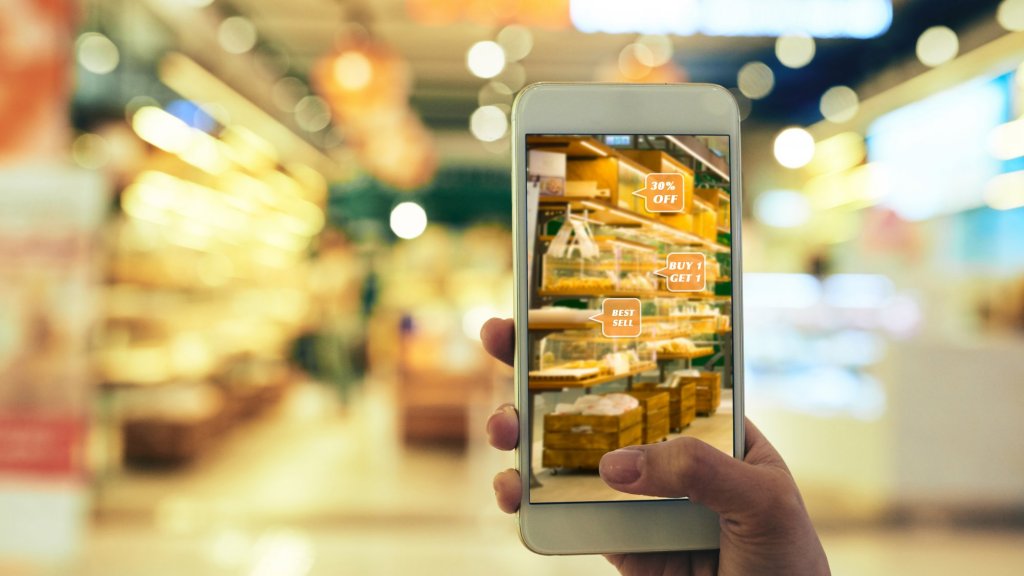 Augmented reality is one of the most misunderstood technologies being discussed in the news today. The average consumer probably thinks of entertainment apps like Pokemon Go or the Snapchat lens that allows you to overlay cartoon characters over physical landscapes.
But there's another world… the world of brands and commerce that are taking AR to new heights today. In this list, we break down the ten most exciting examples of Augmented Reality applied to creating next-generation shopping experiences. If you go beyond this list you'll see clusters or themes around makeup, try-on experiences, real-estate/venue showcases, and more. We sought to include groups from across the spectrum to show the range of work being done today.
Another consideration for being on the list… Is Augmented Reality integral to the experience or just there for fun?
We didn't want AR for the sake of AR, but rather targeted uses that actually improve the customer experience and deepen the connection with the brand while technology runs quietly in the background.
#1: Etsy, Empowering Creators. Etsy has a long history of helping its merchants connect with buyers in new and interesting ways. They recently announced that paintings, photos, and prints will become viewable in your own home through their Augmented reality application.
#2: Rekorderlig, Mixed Reality Bars. Another entrant from London (a hotbed of immersive/augmented reality talent) is the Mixed Reality Bar from Rekorderlig. If you're wondering how to bring together the virtual and physical for a one-of-a-kind event, then this is it. The MR Bar brings participants into the Swedish tradition of Midsummer, allowing them to enter a hyper-real world of colors, fruits, and of course, drinks. It was an emotional experience that left people talking for weeks after the fact. See an awesome business case breakdown of the project here.
#3: Wayfair, Finding the Right Spot. One of the most popular use-cases for Augmented Reality in shopping has been the virtual placing of furniture in your home. This is where the raw value of AR experiences is showcased. The user gets to see how something will look stylistically in their home and can see if it will fit through the door and down the hall. Wayfair is one of the first to bring tech to the ancient furniture industry and as a result, they've locked up the under-35 furniture buying market.
#4: Tesco, Groceries Meet Fantasies. Kids these days are very familiar with playing with their favorite characters on touch screens: tablets, phones, and new gaming devices like the Nintendo Switch. What if you could play with these characters in real life? Now kids at Tescos (the UK-based grocer) across the UK can take AR selfies with their favorite Disney Frozen characters through a partnership between Disney and Tesco.
#5: BIC, Creativity Uninhibited. What would you name a device so bold, so innovative… that it has been called the intersection of storytelling, technology, and gamification.
#6: Manchester City, Showcasing a World-Class Venue. For the 125th anniversary of one of Europe's most storied football clubs, Manchester City created a high-end virtual experience for fans. The experience includes holographs, historical clips, interactions with the club's biggest stars and a walkthrough of the club's history to modern times. The experience was widely discussed in the football world and is being adopted for other major teams across Europe as well.
#7: Sephora, The Virtual Artist. The only thing hotter in Augmented Reality shopping than furniture is makeup. Which makes perfect sense. The ability to "sample" makeup on your face before buying is a direct value-add that works with Sephora's largely younger audience. Sephora is a leader in the AR shopping world. They have their own R&D lab that would fit in at Apple, dedicated to AR, AI, and other tech that will potentially change the way consumers shop for their products. This focus on blending tech and beauty has made them the #1 beauty brand for millennials.
#8: Porsche Dream Car Builder. As a kid I used to love building the perfect Porsche on my computer, with every option you could imagine. Adults considering buying a Porsche and Porsche enthusiasts can design their own Porsche in three dimensions, and see how it would look in their driveway.
#9 Wannaby Kicks, Bringing the Shoes to You. Wannaby, coming straight out of Belarus, provides users the ability to see what shoes look like on their feet before clicking buy. When Wannaby launched with this last year they were a pioneer in the space, but today there are a handful of competitors working AR into their shoe-buying experience. The WSJ even did a writeup on how AR will change the shoe-buying experience. It's an excellent read for the CMO trying to understand today's applications for their brand.