I've seen the Metaverse's future. It hurts, but it's awesome.

Kunal Patel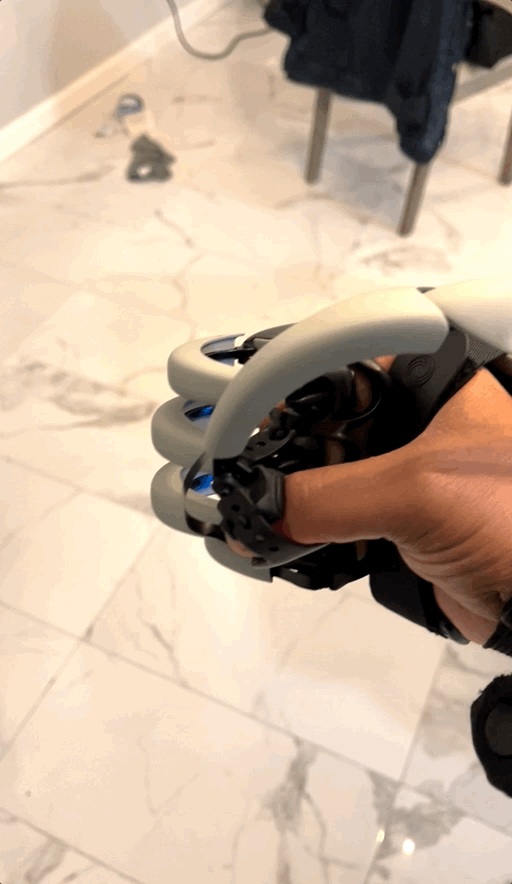 When you work in technology, you are sometimes blown away by the things you experience.
At times, it's like I'm witnessing the future long before it becomes reality.
That's what happened last week at the military technology show I/ITSEC in Orlando, Fla.
At BrandXR, we're working to create the oncoming immersive world easier for businesses to adopt.
But a side benefit of that work is that we often come across other companies doing great things in immersive AR, VR and MR.
TESLASUIT is one of those companies.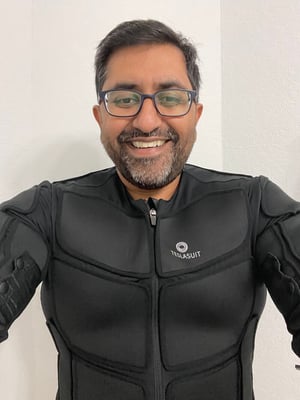 The company has been showing off a full-body, skin-tight suit that uses haptics and a series of sensors to simulate specific bodily sensations.
They have recently been on a sort-of barnstorming tour, visiting major industrial cities like Los Angeles, San Francisco, Seattle, Orlando and Detroit.
The applicability of this suit could be pretty big if you're talking about healthcare, defense, or even the space industry.
Like most good platforms, the best use cases aren't necessarily the ones that the creators show off.
We haven't even started talking about medicine, too.
Once I made my way to the off-site villa where the invite-only demos were being hosted, the experience blew my mind.
They can make you feel any sensation, anywhere across your skin. It was impressive.
I scheduled a demo and during my brief time with the suit, I felt like it was raining.
When you pick up a virtual object, it really feels like you're holding that object in your hand.
Just for fun (if you can call this fun), they turned up the intensity to about 40 percent.
It felt like I was punched in the chest. Hard.
But other experiences included basically turning me into a superhero by tensing up the right muscles and areas of the body.
It was a little bit scary to think that I was at the complete mercy of this operator.
Good thing I didn't owe him money or anything like that because they could have knocked me out if they wanted to.
I'm not going to lie: the calibration might creep you out.
Once you're in your suit, they send electrical signals across your body so the suit understands where you are.
It felt like I had a spider crawling all over me.
The TESLASUIT was definitely one of the highlights of I/ITSEC.
Several companies featured their demos on social media during the weeklong conference.
The suit has several sensors that work together to create the sensations I mentioned earlier.
While the examples I shared might be a bit standard, I can see great use cases for this.
Imagine a doctor training to perform surgery in a combat zone. You could actually simulate some of the conditions they might face on the battlefield.
That is why we all know that mixed reality and devices like the TESLASUIT are the future of training and I can't wait to see it and contribute to it.