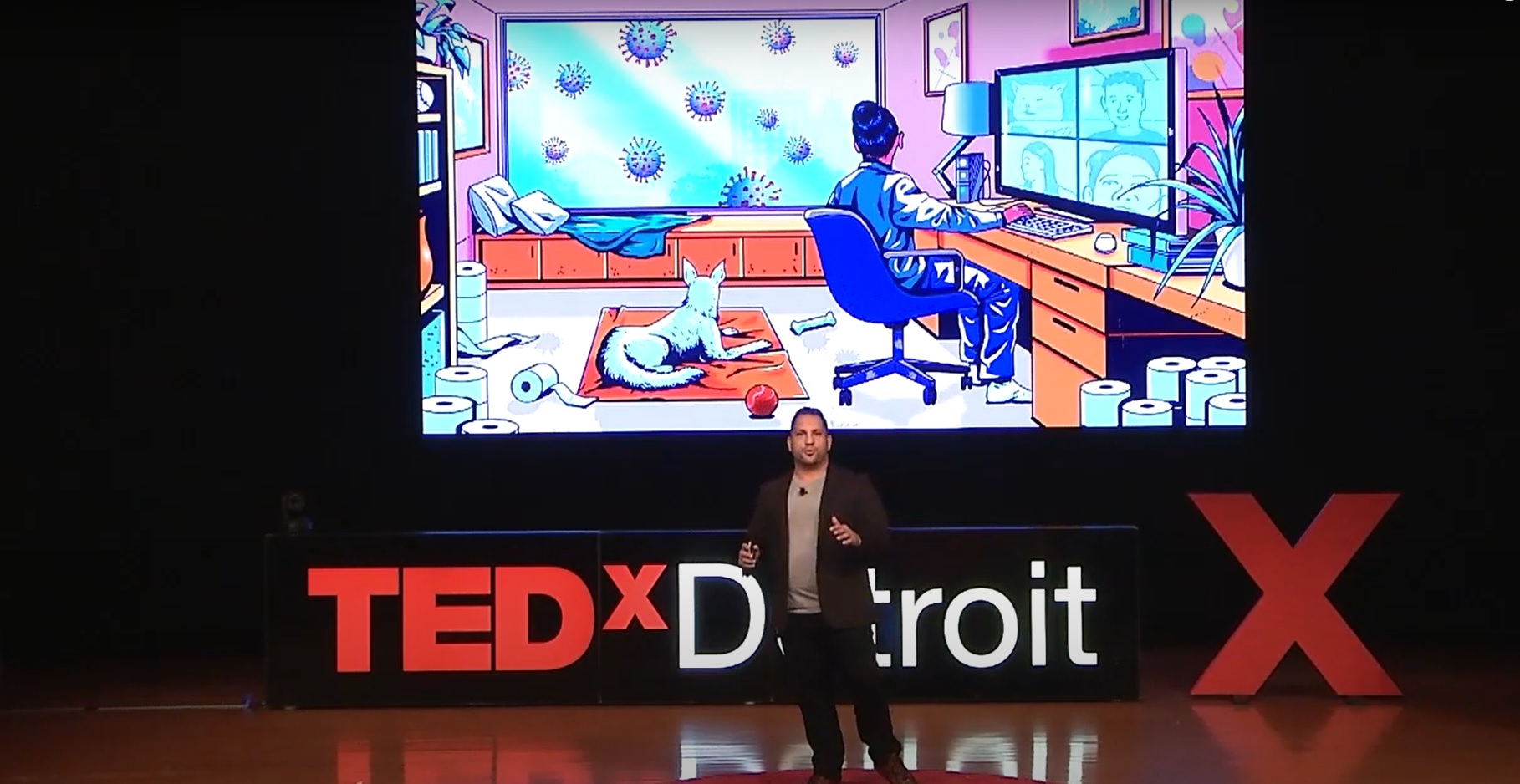 Our cofounder Moody had a busy year.
----------------------------------------------
We hope you like what you see. We bet your friends would, too!
Forward to other Metaverse and XR junkies in your network & let's build this community! SUBSCRIBE NOW
--------------------------------------------
Happy New Year and Welcome to 2022!
It's the new year and, with that, comes new beginnings, right?
We're excited to get rolling into 2022 at BrandXR.
We have some cool things to share pretty early on in the year, including a new website.
But before we jump feet first into this year, let's first reflect on what became an active end of 2021.
Our Co-Founders Kunal Patel and Moody Mattan did some work in November and December.
While Moody spread the word about the Metaverse in Detroit, Kunal put his physical well-being on the line to test out haptics!
That's pretty cool.
We have more about those events below and, as usual, a roundup of some of the cooler augmented reality and Metaverse content we have seen out there.
Let's jump into it!
The Top Spot
The Metaverse: 3 things you need to know
Everybody is talking about the Metaverse. We are no different and can't wait to see what 2022 has in store for it.
By Moody Mattan
I recently had the opportunity to address a TEDxDetroit audience to give them a better understanding of the Metaverse.
Here are the 3 things you need to know about the Metaverse.
The Metaverse is not a place. It's a moment in time.
What has become apparent over the last several years is that our digital identities have become more valuable than our physical ones. On the Internet, people are making money in so many ways. Think about it this way: an Instagram model is no longer something silly or outrageous. Real people are making real money to post their digital selves alongside products and brands. That's the Metaverse at work.
All our assets are moving online.
You can't have a Metaverse without a way to monetize and foster transactions. The elevation of cryptocurrencies and non-fungible tokens, known as NFTs, accomplishes this. NFTs, in particular, play a large role in this universe. These are digital collectibles that have embedded within them proof of ownership and origination. As I say in the talk, having this proof can be the difference between owning the original Mona Lisa and owning a knockoff sold at Target.
The convergence is real and it's spectacular.
Perhaps someday we will call it "The Convergence." While that sounds like a sci-fi drama, it also describes the important "why now" factor of the Metaverse's emergence. As our hardware – think headsets, computers and graphics cards – becomes more powerful, the ideas coming from all sectors become bolder. Heading into 2022, we have blockchain technology growing more secure, 5G is all the rage as are artificial intelligence, VR and AR. It's the proverbial perfect storm of concepts and it's only going to grow in 2022.
----------------------------------------------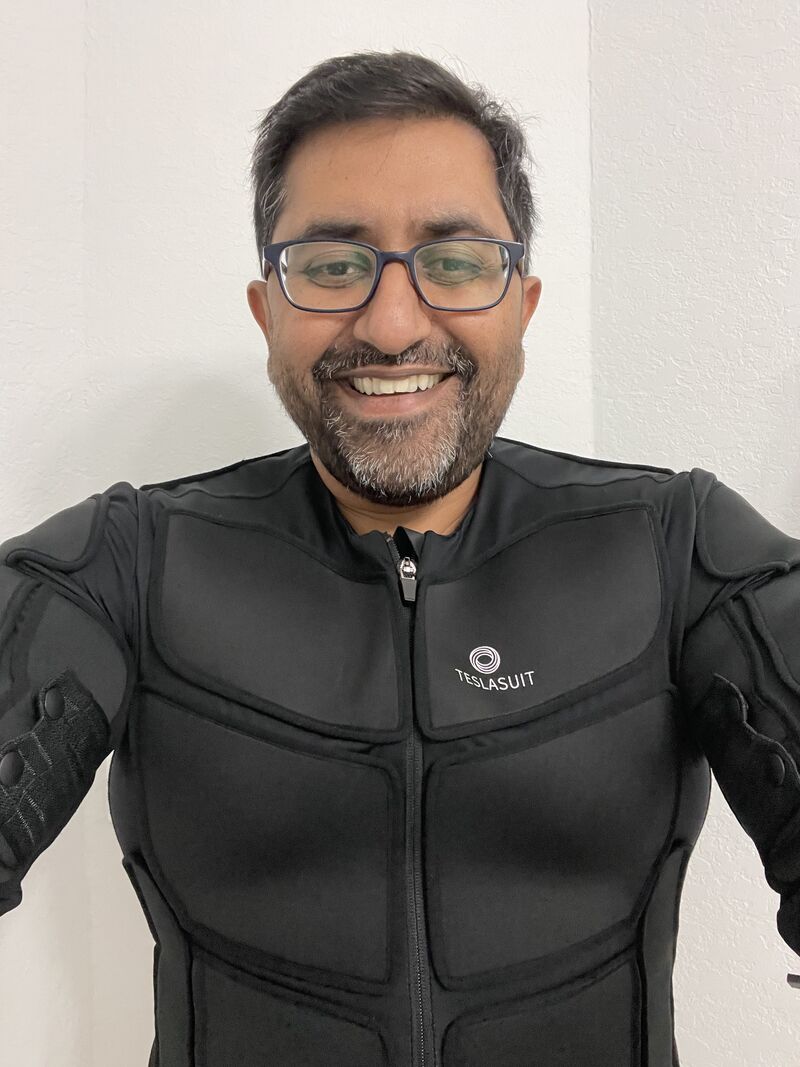 I've seen the future. It hurts, but it's amazing.
By Kunal Patel
When you work in technology, you are sometimes blown away by the things you experience.
At times, it's like I'm witnessing the future long before it becomes reality.
That's what happened in December at the military technology show I/ITSEC in Orlando, Fla.
At BrandXR, we're working to create the oncoming immersive world easier for businesses to adopt.
But a side benefit of that work is that we often come across other companies doing great things in immersive AR, VR and MR.
TESLASUIT is one of those companies.
The company has been showing off a full-body, skin-tight suit that uses haptics and a series of sensors to simulate specific bodily sensations.
They have recently been on a sort-of barnstorming tour, visiting major industrial cities like Los Angeles, San Francisco, Seattle, Orlando and Detroit.
The applicability of this suit could be pretty big if you're talking about healthcare, defense, or even the space industry.
Like most good platforms, the best use cases aren't necessarily the ones that the creators show off.
I mean, we haven't even started talking about medicine, too.
Once I made my way to the off-site villa where the invite-only demos were being hosted, the experience blew my mind.
CHECK OUT THE BLOG POST TO LEARN MORE ABOUT THE SUIT
----------------------------------------------
----------------------------------------------
AR Content of the Week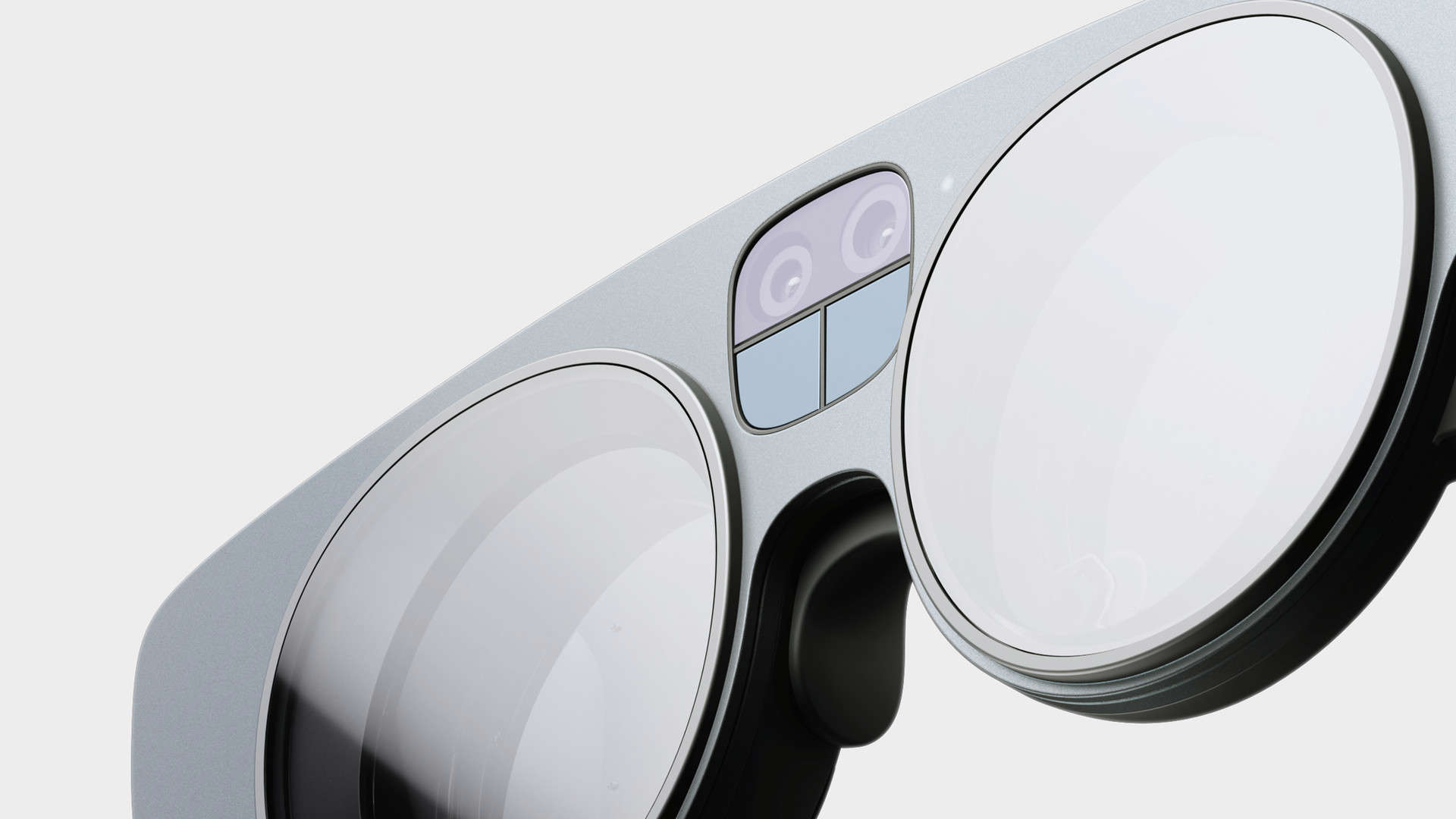 Magic Leap targets the medical industry
You can call it a pivot.
You can call it common sense.
But whatever you call it, the Florida-based augmented reality company that was once a megastar leading the way into consumer-based AR experiences has set its sights on medicine.
That's right, Magic Leap, which last year had to lay off more than 1,000 employees of its consumer division just a couple of years after raising more than half a BILLION dollars in funding, will focus on neurotechnology and functions like heart-mapping.
The truth is that when the company splashed onto the scene - literally ... there was an augmented reality whale jumping into a school gym in its most famous visualizations - in 2016 (after a couple of years of basically being a not-so-well-kept-secret for a couple of years), experts from any industry you can imagine were ready to crown them the kings of augmented reality.
However, reality reality got in the way.
The company would raise more than $1 billion over the next several years before it had to slash those jobs last year.
So now the company is turning to health tech
One obstacle this pivot intends to address is people's uneasy relationship with putting a device on their faces.
CEO Peggy Johnson told Bloomberg this month that the answer to that is focusing on industries "used to wearing something on their eyes," such as medicine or manufacturing.
You can READ THE BLOOMBERG PIECE HERE.
----------------------------------------------
ONE COOL AR THING TO KNOW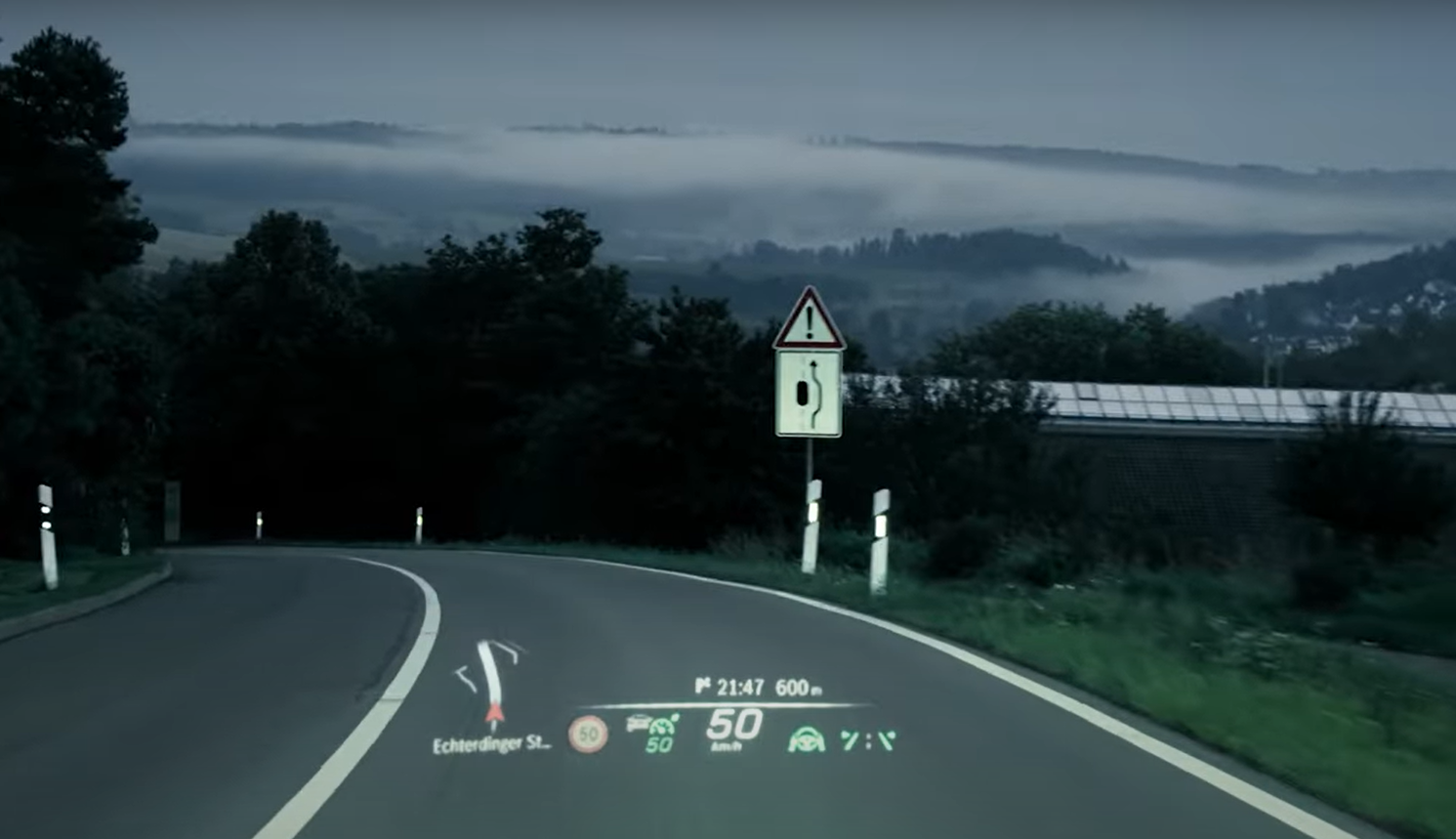 It's no jet fighter, to be sure. But the auto industry is next up in the race to AR
You had to know this was coming, right?
Panasonic at this year's CES (yes, it still happened) has unveiled an augmented reality heads-up display for newer vehicles, a device expected to hit the road in some 2024 models.
The article over at the Institute of Electrical and Electronics Engineers revealed that Mercedes and Panasonic as just two of the players entering what is expected to become a crowded market of car companies that want to augment reality for drivers.
What's interesting is the applications some of these cars expect to offer drivers - enhanced driving that overlays a map to get you there, for example - were the exact same "next gen" features Google Glass (remember that device?) was supposed to pioneer.
Check out THIS ARTICLE for more.
----------------------------------------------
BUT WAIT, THERE'S MORE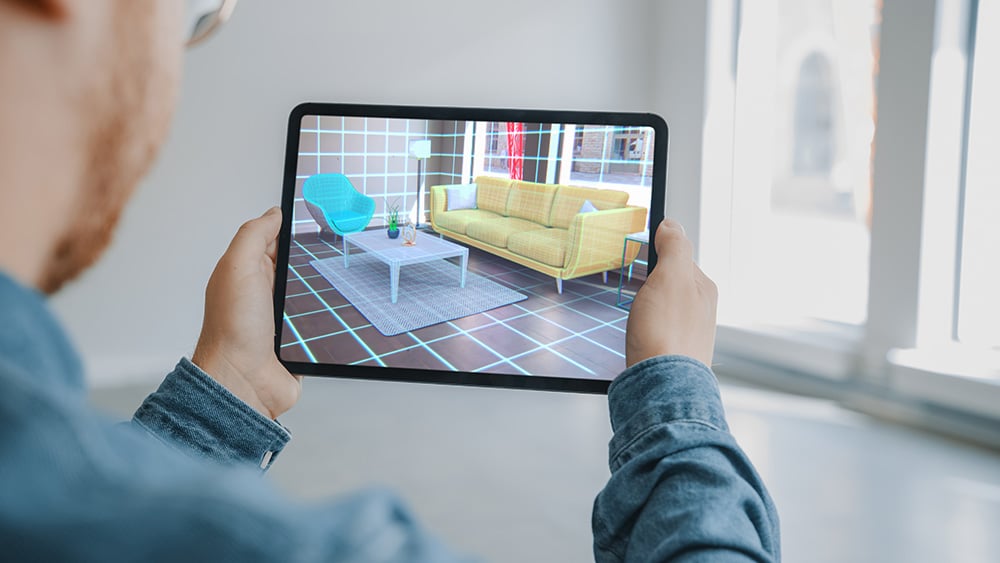 DIYers, DON'T SLEEP ON AR
The augmented reality company Snap (You might know them from their "Chat" app, which they call "Snapchat") last year found that more than 100 million people have used AR in their shopping experience.
That's a lot of eyeballs
So perhaps a Forbes article dropped this week that pointed out that the AR market is expected to grow by more than 500% by 2028 should come as no surprise.
Other data points from the Snap study:
* The consumer market will grow every year, with it expected to hit 4.3 BILLION consumers by 2025.
* Three in four consumers see AR as being useful.
* More than 100 million consumers use AR in their shopping experiences.
You can click the link above or, for a more home design-centric angle, check out the Forbes piece below.
It shares great examples of high-profile home improvement companies ready to go all-in on this next-generation technology (when do we stop calling it that?).
Overstock. Ikea. Etsy. Lowe's. The companies in this space using AR should position the industry well. LEARN MORE.
----------------------------------------------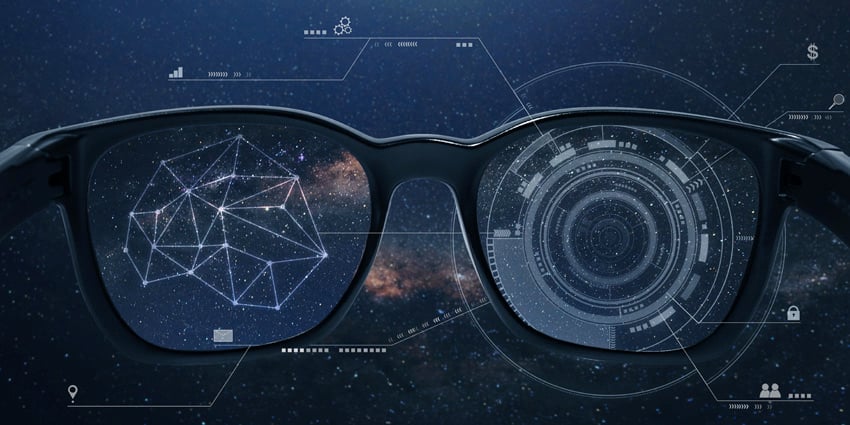 All that you missed at CES in 1 spot
Leave it to CNET to provide those of us too busy to attend this longtime tech expo a nice, concise recap of all that we missed.
Of course, the author of the following article didn't go either so, well, I guess all that matters is innovation continues.
Two things stood out (both to this author and myself): PlayStation VR 2 is something I will definitely hop on as soon as I'm able and the Metaverse's impending full-scale arrival will make the augmented reality glasses market red hot.
Check out a sampling of what we all missed at THE LINK. Give yourself some time. It's more than enough to keep you busy for a while.
----------------------------------------------
----------------------------------------------
Well, there you have it. We'll see you again in a couple of weeks but either hit that subscribe button or follow this blog as we plan to create much more metaverse and XR-related content moving forward!